Disclaimer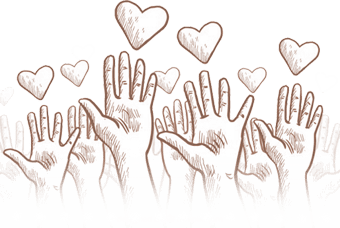 Rahbar Foundation Inc is a 501(C)(3) non-profit charitable organization with Tax-Exempt ID-47- 3151781. We have launched the 'Rahbar Foundation Crowd Funding' subdomain in order to reach out to donors and potential donors on social media to seek their support for humanitarian projects of the Rahbar Foundation. We are dedicated to providing charitable assistance in the field of education, healthcare, hunger, emergency relief, and other social welfare services to alleviate the poverty of underprivileged people around the globe with a major focus on India. Every dollar contributed by the donors is used as efficiently as possible to maximize the impact. Our due diligence process of tracking, monitoring, and allocating donations to our projects on the ground catalyzes the society and uplift some of the most impoverished communities. All the donations are tax-deductible. For further details please visit https://rahbarfoundation.org
Campaign Creation: Rahbar Foundation team creates the campaigns based on the request received and mobilize the campaign on social media. The donations that we receive for the campaign are spent 100% on related projects or given to the beneficiaries as a grant in aid beyond the credit card processing fee. Rahbar Foundation provides free services and does not charge any fee for running and marketing the campaigns. If anyone wants to use Rahbar Foundation Crowd Funding portal should submit an application requesting to raise funds. After looking into the project details, verification, and taking consent from the beneficiary Rahbar Foundation creates the campaign and mobilizes on social media. We request the beneficiaries too to share and mobilize the campaign to raise the targeted amount as soon as possible. The Rahbar Foundation will give the total amount raised as a grant in aid to the beneficiaries or spend on the projects beyond credit card charges.
Secure Payments Processing: Rahbar Foundation Inc, is not a payment processor and does not hold any funds. Instead, Rahbar Foundation uses third-party payment processing partner 'Stripe' to process donations for campaigns ("Payment Processor"). You acknowledge and agree that the use of payment processors are integral to the services and that we exchange information with payment processors in order to facilitate the provision of services. All the donations should be made in US Dollars only. All the donations are processed by 'Stripe' in a highly secure environment with industry-leading secure SSL technology to keep the donor's information encrypted, safe, and secure.
Refunds & Disputes: Rahbar Foundation receives donations globally online. If the donors have any 'Issues' or requesting 'Refunds' or want to raise any 'Disputes' please contact Rahbar Foundation at rahbarfoundation@yahoo.com
Rahbar Foundation will attend to all queries and respond within 24 hours and resolve them.