Privacy Policy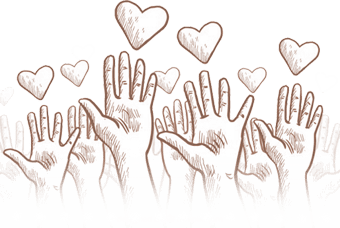 Privacy Policy
Rahbar Foundation is USA based 501 (C) (3) approved non-profit charitable organization with Tax-exempt ID: 47-3151781. We at Rahbar Foundation dedicated to providing charitable assistance in the field of education, healthcare, hunger, emergency relief, and other social welfare services to alleviate the poverty of underprivileged people. Every dollar contributed by donors is used as efficiently as possible to maximize the impact. Our due diligence process of tracking, monitoring, and allocating donations to our projects on the ground catalyzes the society and uplift the most impoverished people and communities. All of your donations to the Rahbar Foundation are tax-deductible and the Tax ID is 47-3151781.
Rahbar Foundation respects your privacy when you visit our website, and we appreciate your trust that we will do so diligently and carefully. This notice of Rahbar Foundation's Privacy Policy is intended to help you understand our online information security practices. It covers the information we collect when you are on our website; it will also help you understand what we do with the data collected on our website and provides you with an option to opt-out, should you decide to do so. By visiting our website, you are accepting the practices described in this Privacy Notice.
What information Rahbar Foundation collects and how it is used?
When you are simply visiting or browsing our website, we do not collect your personally identifiable information. We are able to trace and recognize your Internet Service Provider and the domain name or IP address of the computer from where you are connected. We use this information to count the total number of visitors to our site to measure and track the traffic on our website. The process does not collect information on individual users; we are unable to recognize your personal data - such as names, addresses, e-mail addresses, contact information, or credit card information. You are not required to provide any personal information when you visit our website unless you voluntarily choose to do so. When you submit an online form or make an online donation, we do gather personal contact information such as your name, postal address, e-mail address, and phone number. If you are donating online, we also gather information to securely process your donations like program designations against which you want to donate, donation amount, IP address of the computer connected from, date and time of donation; credit card number, type and expiration date in case of credit card transactions. In case of PayPal transaction, no credit card information shall be provided to us but PayPal keeps your information which is very safe. The primary use of the above information is for the processing of your donation securely. We use the postal address and e-mail information to send our communications via snail mail and e-mail to you.
Does Rahbar Foundation share the information it receives?
We do not share your information with any external individuals, organizations, or third parties. There are two exceptions to this rule; we will only share your personally identifiable information with third parties when:
1. You authorize us to share it;
2. We are required by law to do so, such as court orders
Are children allowed to use Rahbar Foundation website
We encourage children to browse through our website and learn about different projects we work, especially with children in various parts of the world. We do not knowingly solicit data from children, nor do we knowingly market to children.
How secure is information about me?
Our website has security measures in place to protect the loss, misuse, and alteration of the information under our control, and of course, we do not sell, rent, loan, or share any identifiable information regarding our donors with any third party. All online donations made through PayPal a secure transaction system.
Does Rahbar Foundation use cookies?
Cookies are small files placed on your computer by a web server that is used by your browser. A cookie cannot read data off of your computer hard disk, nor can it read cookie files created by other websites. At this time, we do not utilize the use of cookies on any part of our website.
What choices do I have?
If you do not wish to receive mailings and/or e-mails from us, you can do so by sending us an email at rahbarfoundation@yahoo.com
Conditions of use, notices, and revisions
We reserve the right to change or revise this policy whenever deemed necessary without prior notification. Should changes be made, they will be posted on this Privacy Notice with the date of revision. All changes will be effective immediately upon posting. Since this Privacy Policy may change from time to time, you should check back periodically so that you are always aware of which information we collect, how we use it, and under what circumstances we disclose it. By using our website, you consent to the collection and use of this information by us as outlined herein. If you do not agree to the terms of this General Privacy Statement, please do not use this site. Should you have any questions regarding our Privacy Policy, please feel free to contact us at rahbarfoundation@yahoo.com